Dear Friends,

I

t's time to saddle up and do away with that pesky to-do list so you can take some time to partake in this year's upcoming K-Days. This year looks jam-packed with amazing events featuring pancakes, dogs, your favorite bands and even zombies! We list the what-not-to-miss events that start on July

If you're curious about how prices have changed in the housing market over the last six months, you won't have to search for long, check out our mid-year infographic Market Review.

If you have any more detailed questions that aren't answered in our Market Review, please feel free to contact us at any time.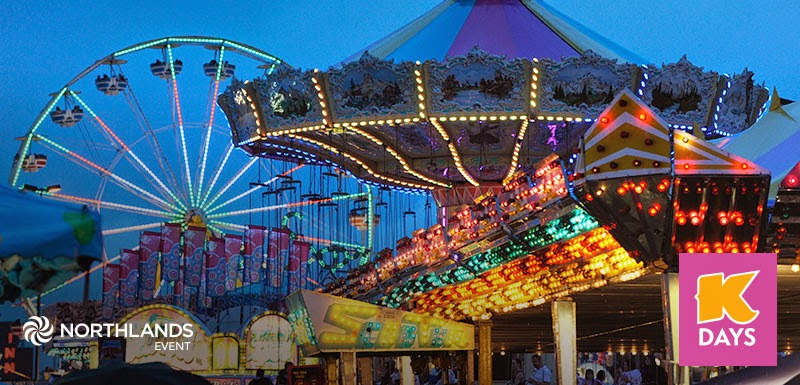 10 days of all day fun for the whole family starts on
July 22nd, 2016
and goes until
July 31st, 2016
. Buying tickets in advance from your nearest Mac's convenience store, Save On Foods, or online at Ticketmaster, you can save $19 on Ride All Day Coca Cola passes. Check out some of the best features of this year's festivities.
Premier's K-Days Breakfast:
Start your fun two days before the park even opens with a yummy pancake breakfast! On July 20 you can get pancakes, eggs and sausages at the Alberta Legislature building. The event runs from
7 A.M to 9 A.M
and is free of charge.
Main Parade:
Don't miss the giant parade of floats, performers, mascots and animals on opening day! Check out the parade route here:
http://k-days.com/outdoor-fun-food/parade/
The Canine Stars:
Watch cute 4 legged furry friends do air stunts, high jumps, dives and more daily at the North Stage. Shows are daily at
2:30
,
5:30
, and
7:30 P.M
and included with gate admission.
Stage Shows:
Watch an impressive lineup of concerts nightly at either the North Stage or the TD South Stage. Bands like X Ambassadors, Finger Eleven, Rachel Platten and Simple Plan are sure to blow you away. Check out the full schedule and buy tickets hers:
http://k-days.com/music-entertain/
Laugh Lounge:
For adults looking to take a break, check out the 18+ Laugh Lounge that features both comedians and a hypnotist. One show daily at
8 P.M
starting on
July 28th
. You can access these shows for free or guarantee yourself a spot with the VIP tickets. Find out more here:
http://k-days.com/indoor-shop-attractions/k-days-laugh-lounge/
Zombie Outbreak:
If you're a fan of the Walking Dead, this is something you do not want to miss. A live role-playing zombie action game right in the Expo Centre from
July 29-31
. Don't miss out on the discounted advance ticket sales:
http://k-days.com/indoor-shop-attractions/feature-pavilion/
Fireworks:
Every night at
11 P.M
!
We Appreciate YOU immensely!!!
We want to send a special thank you to Bill Oliver, Trevor Illingworth, and Holly Petitpas for their recent referrals. Our business depends on people just like you three and it is extremely appreciated!
2852 Calgary Trail, Edmonton, AB, Alberta T6J 6V7, Canada